When it comes to ordering wallpapers and murals, from artist-remastered styles to one-off orders, it's easy to get sidetracked by design and aesthetics while overlooking the practical elements.
A bespoke wallpaper or mural can also be the interior design solution to wall decor ideas that really sing. For those who aren't in the know, a bespoke wallpaper or mural is a work of art applied or painted directly onto your walls or ceiling.
Whether you're looking for accent wall ideas or to totally immerse a room in a whole new world, it's definitely worth ordering wallpaper and murals from knowledgeable experts.
How to install custom wallpaper
The purpose of bespoke wallpaper ideas, unlike a repeating pattern, is that you can deliberately place the different elements in the wallpaper to better complement the space. Each panel is therefore designed and hung for a specific wall or area. This can be especially useful when dealing with large scale subjects, such as trees, or if a room is complicated in design.
"And in our case, working in listed properties is often the case," says Adam Ellis, who runs an art and design firm specializing in bespoke wallpaper for private clients. "Our wallpapers are different because they are bespoke to the room, and once a client references a design it can be matched to the space in terms of color, composition and scale."
Bespoke wallpapers can also be adapted to go through the wall and ceiling to envelop a room. "It allows us to create a very immersive space," adds Adam. According to designer and decorator Flora Soames, the key to a successful bespoke wallpaper is knowing and trusting your hanger. "It is an investment after all and it has to be sustainable. Remember that your vision may be different from theirs, so be specific about where the lines end and begin," she adds.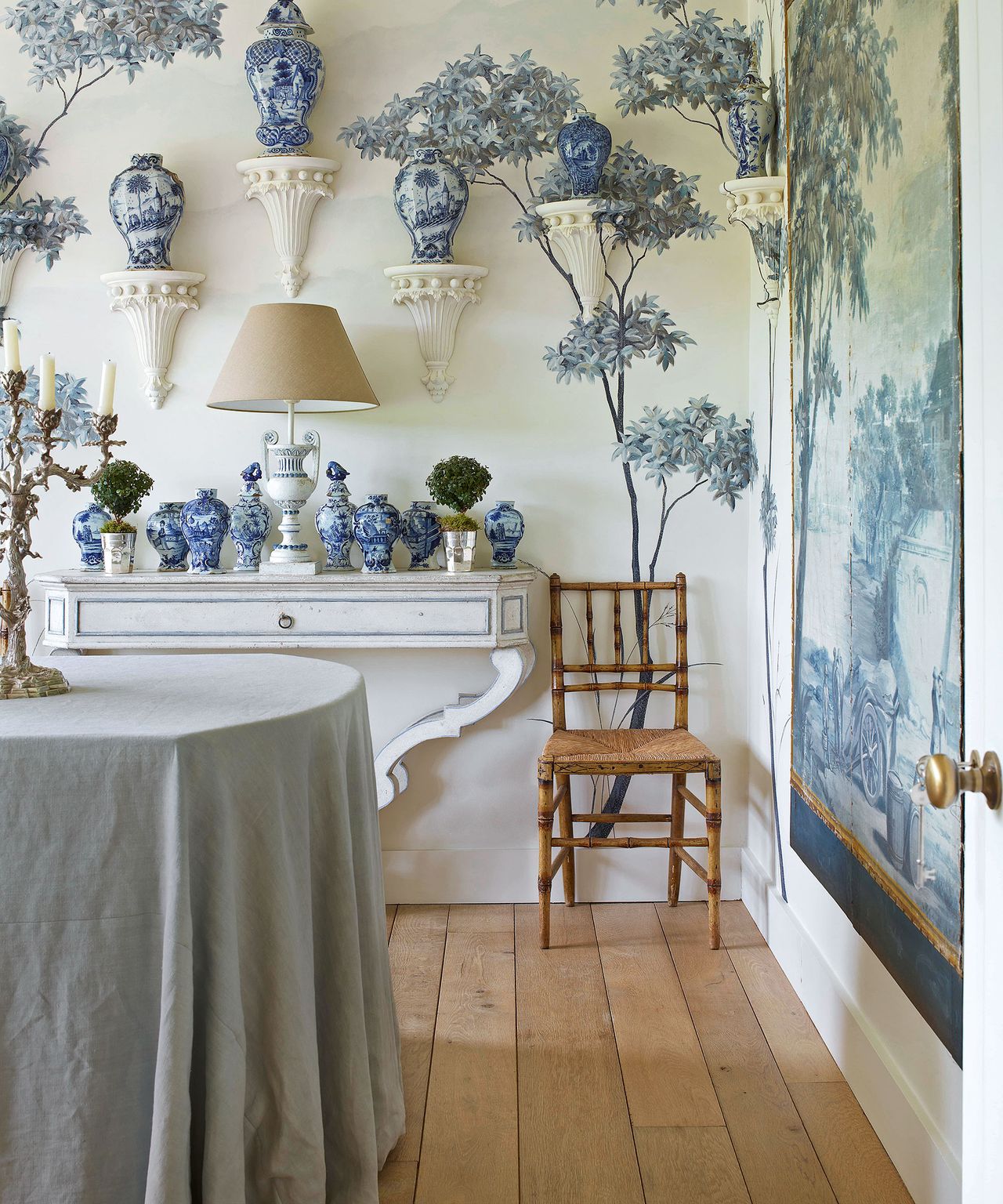 How to work with wallpaper experts
Wallpaper is, compared to murals, a more affordable way to add visual interest to a room, but in some cases a match for a color is impossible or there is a desire to have a unique design – then it's time to work directly with manufacturers.
Allyson McDermott is an authority in the recreation of historical wallpapers and frequently works on bespoke projects. "We always enjoy working closely with our customers," she explains. 'They have an idea, and with our knowledge of design and our experience in making wallpaper, we can try to create something that will be absolutely unique and very beautiful.
Many designers will accept requests for small changes to existing designs. For example, the Lewis & Wood team can adjust the scale on some of their designs and change the background color on a number of others – ideal for those wanting to match an existing rug or set of curtains. Others who will include Watts of Westminster and David Skinner – who both work with interior designer and natural paint specialist Edward Bulmer who adds that he can also match his paint ideas to any wallpaper color.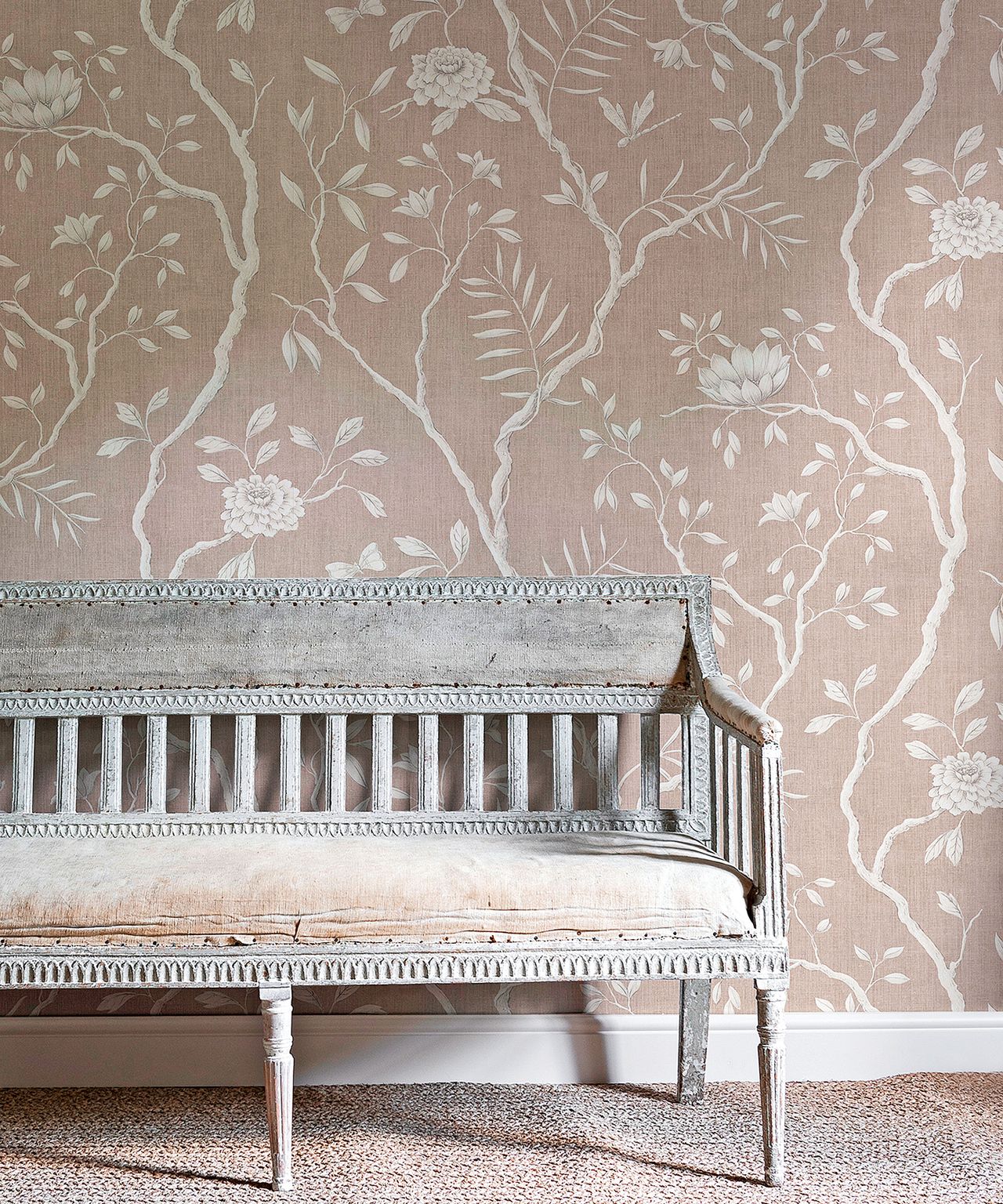 Why choose a fresco?
Wall decor ideas are perfect for creative designers who just want a little more. Wall decoration is the oldest form of interior design. "It can transform a room," Edward says. Unlike other forms of pictorial art, murals are an integral part of the architecture of a room and are therefore well suited to those with striking details such as alcoves or panels.
"Murals can be painted in situ as panoramic works or panels painted in the studio and applied on location," says Edward who works with Lucinda Oakes and Dillon Murals. "Murals add an extra dimension to any room," says decorator and designer Paolo Moschino.
"The fact that there are no limits with proportions, designs and colors means that they allow the imagination to soar", continues Paolo who cites Dawn Reader as a favorite muralist. "They're also ideal for historic properties with wobbly walls that make wallpapering impossible."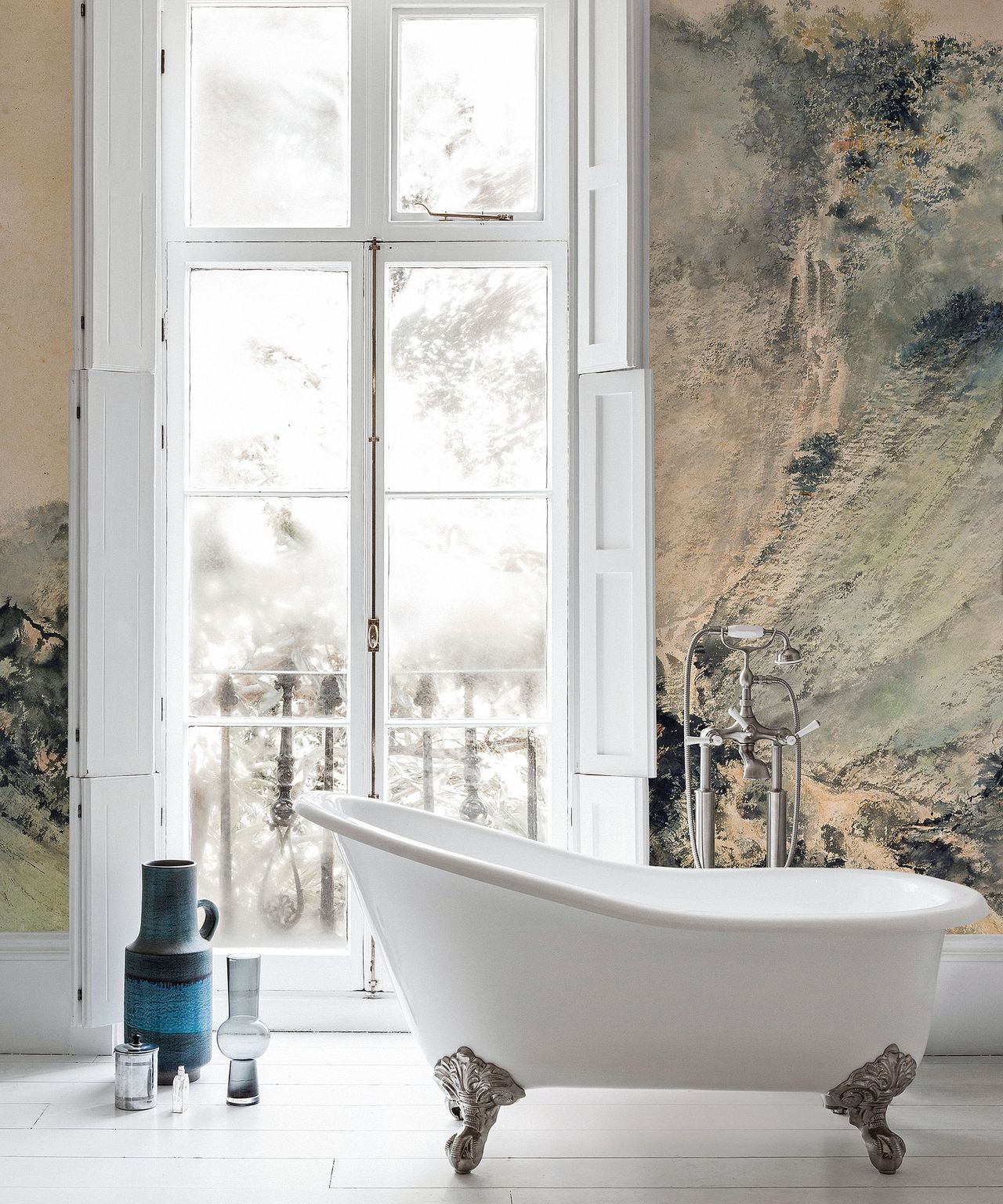 Affordable Wallpaper and Mural Options
A more affordable approach to explore for those looking for something custom is to have murals or wallpaper printed. Surface View is a favorite among decorators. This online brand creates unique murals from images curated and remastered by artists, photographers and designers across the centuries and around the world. "Customers are falling in love with the impact and look our wallpaper murals bring to their space," says Michael Ayerst, Managing Director.